NO OTHER COFFEE ON EARTH Compares

To Healthy, USDA, Certified Organic Low pH

acid HealthSMART Coffee
Learn More
USDA Certified Organic
100% Colombian Arabica
Swiss Water Decaf
The HealthSMART Difference
Applying the exclusive TechnoRoasting™ process to coffee beans results in features of brewed coffee that are exceptional. Excess pH acids and irritants have been virtually eliminated, helpful for all who suffer from heartburn or stomach conditions exacerbated by acid.

Proven Quality
HealthSMART Coffee is the result of years of specially fertilizing the growing soil on our partner's plantations. Our own inspectors pick and ship only the best quality beans, of all the harvested coffee beans are then sent to our Kosher and USDA certified organic roasting facilities.

Incredible Value
Nine ounces of HealthSMART coffee yields more than 102 six ounce cups of coffee compared to the 30 – 34 cups yielded yielded by most of the other brands. HealthSMART Coffee costs less than 18 cents per cup!

Better than Organic
HealthSmart starts with USDA certified organic coffee and utilities the only FDA approved unique proprietary TechnoRoasting process. which seals-in essential minerals, B-vitamins, antioxidants, dietary fiber, plant protein, and micro-nutrients.
Through extensive testing, HealthSMART Coffee has developed an all natural TechnoRoasting™ process which seals-in and maximizes the high vitamin, mineral, antioxidant, dietary fiber and plant protein contained in the coffee beans, while eliminating all of the excess heartburn causing pH acid.
Seals-in essential minerals, B-vitamins, antioxidants, dietary fiber, plant protien and micro-nutrients.
It simultaneously eliminates the excess acid and bitterness, without sacrificing the taste.
Allows for the retention of vitamins and minerals lost by all other coffees.
Acid is reduced to a 6.18 level which is 35% lower than national brands.
---
A unique, proprietary process

Naturally neutralizes bitterness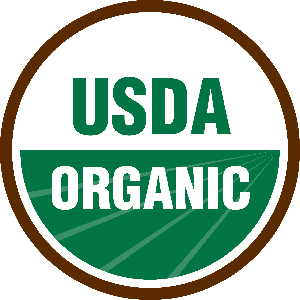 FDA approved Organic

Creates the lowest acid coffee
HealthSMART coffee is the most potent, bio-available nutritional coffee ever. Each brewed cup delivers between 4% and 22% of the FDA/DV (Daily Value) for over 14 vitamins and minerals making it healthier than any other coffee. HealthSMART coffee can be one of the richest sources of antioxidants and microtutients.
HealthSMART coffee beans are uniquely fertilized also contain substantial trace minerals which contribute to good health. Drinking HealthSMART coffee is one way we can start to regain the abundant vitamins and minerals once naturally found in our food supply.
Each cup of HealthSMART coffee contains all essential minerals, including:
Calcium
Potassium
Zinc
Iron
Magnesium
Chromium
Manganese
Plant Protein
Vitamins B1 - B5
Low pH
Our Sister Company HealthWise™ Coffees
Our sister company HealthWise Coffee had been licensed by us to use our TechnoRoasting™ technology and lead our test marketing.
Since they have already started they are way ahead of us in k-cups and flavored coffee and we've even developed an Espresso coffee specifically for brewing in a drip coffee brewer.
Read each description carefully since not all HealthWise coffees are organic. The non-organic HealthWise coffees are all high-grade Columbian, Supremo grade.
While any orders placed for HealthSMART will be shipped from different locations, all orders for HealthWise will be shipped from our warehouse in Illinois. Shipping charges will be incurred from each outlet.
Our same product Satisfaction guarantees apply.