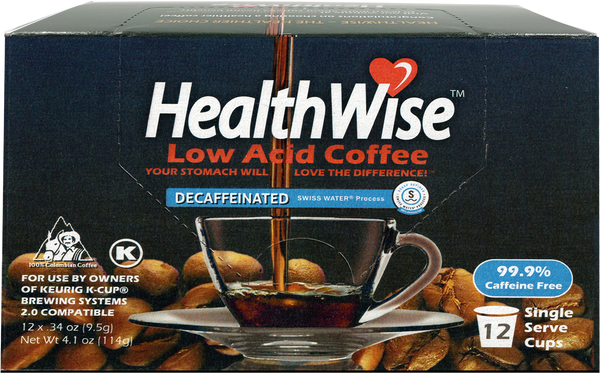 Swiss Water Decaf Keurig K-Cups (Each carton contains 12 k-cups.)
HealthWise Swiss Water Decaf Keurig K-Cups
Introducing the only low acid Swiss Water Decaf K-Cups in the United States!
For use by owners of Keurig K-Cup® brewing systems.  2.0 compatible.
We have chosen the SWISS WATER® Process for our decaffeinated low acid coffee since it's a 100% chemical free, pure water method used by premium roasters and retailers and demanded by discerning decaf drinkers. This coffee is 99.9% caffeine free. 9.5 grams of decaffeinated coffee per cup.